You've received a Zoom Meeting invitation, what's next?
Zoom is an application that allows you to meet online with others. These meetings include the sharing of participants' audio and video, and as such require a few things in order for you to get started.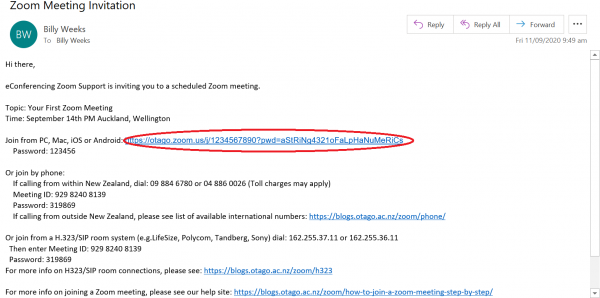 ---
What you will need
An internet connection. It's recommended that if a participant is using wi-fi, that they remain in an area with strong signal for the entirety of the call to get the best experience.
Tip: to improve internet bandwidth at home, ensure others that are also on your network are not streaming or downloading content for the duration of the call (such as YouTube, Netflix or online gaming). If your internet connection is still weak, try turning off your video in Zoom as that uses the most bandwidth.
Tip: If the device that you intend on using to connect to Zoom does not already have an inbuilt microphone and a webcam, you may need to purchase a USB-webcam and microphone/headset for the Zoom call. Contact AskOtago for assistance with this process.
To find out more about installing Zoom on your device, please see how to install Zoom.
Best practices for successful Zoom calls
That's it, you should be ready to go with your Zoom Meeting now. If you would like to know more, have a look through the other pages on this blog for more tips and information.