Zoom regularly provides new versions of their desktop PC and Mac client. These updates will often add new features which you will likely find very useful, as well as providing bug fixes and enhancing security.
We recommend checking for updates about once a month.
To automatically download the latest version, simply go to the Zoom Download Centre
If you have the Zoom desktop application open, then do the following:
1. Click on the icon in the top right on the home screen
2. Select Check for Updates
3. Zoom will then automatically check for available updates and download the latest version, if one is available. Once the download is complete, click Update Now. Upon completion of that process, which should only take a 30 seconds to 1 minute typically, you will now be up to date.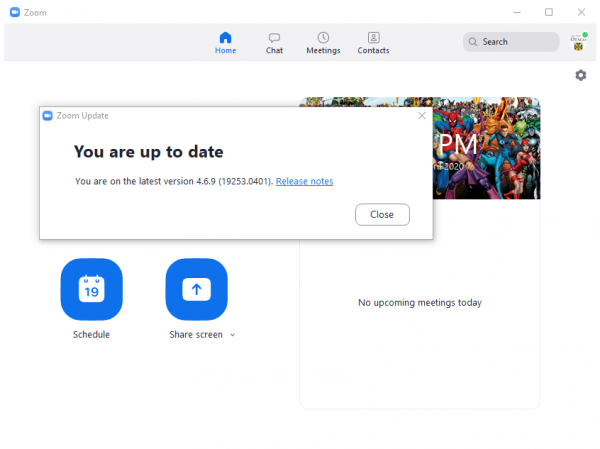 Or if not signed in, then do the following on Windows:
After starting Zoom (go to your Start menu, search Zoom, click Start Zoom) you will get the simpler screen with "join" or "sign in"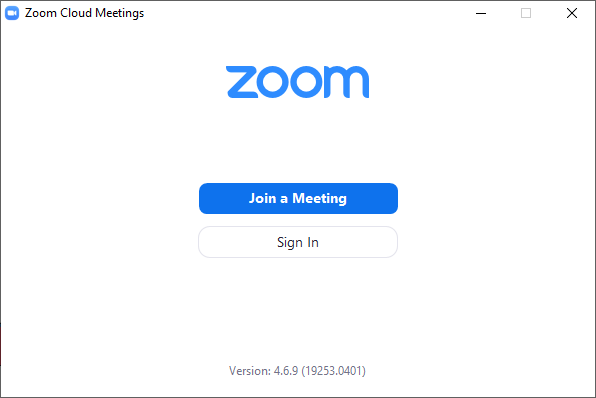 Right click on the small zoom icon down by the time and date in the bottom right of your desktop (it may also be in the hidden icons area, check this by click the up arrow to the left of the time/date)
Choose "Check for Updates"
On Mac, go to the zoom.us dropdown menu, far left in the banner across the top of the desktop.
On Mobiles updates are via Google Play (Android) or App Store (iOS)