Written by Yi Li, for an assignment on 'communicating, consuming, and commodifying evil and suffering', in ANTH424
Street photographers visualise social suffering through their artwork. They engage (themselves and us) with unfamiliar experiences: shrinking cities, strange portraits. Photographers can function as both moralists and anthropologists. They are often spectators, often self-exiles – presenting a version of evil for others to interpret, but often also fulfilling their own sense of moral obligation.
My argument is that both the positionality of the street photographer, and the medium of the photograph, means that photos sometimes break free from the time and space, conveying a universalism of personal adversity. I use an example of street photography of homeless in Moscow to discuss this.
Down and Out
German photographer Miron Zownir is one of the most radical contemporary examples. His focus on marginal characters and the dark side of cities is rooted in his childhood. A Ukrainian-German who grew up in post-war Germany, Zownir as a teenager immersed himself in Eastern European literature without trusting any existing political systems or social stereotypes. His inherent interest in individualists inspired him to live in slum-like places, capturing streets with an anti-establishment attitude.
The street portrait is from Miron Zownir's publication Down and Out in Moscow, a series of images that captured the homeless crisis in the Russian capital in 1995, after the collapse of the Soviet Union in 1991.
I noticed the smoking boy with an adult expression to his cynical appearance when I first came across it in 2018. It is somehow different from the other challenging photos in his book. Momentarily, the encounter between Miron Zownir and the boy constructed a story about how individuals were abandoned by society. The diffusing cigarette smoke in front of the boy seems to allow me to smell the evil that permeated the city.
Kleinman & Kleinman (1996)[i] discuss the moral implications of photographs, through contextualising engagements within creators, audiences and images.
Zownir's photographic experience runs through the technical transition: turning from black-and-white film to digital photography in the post-modern era. This photo was captured in a classic form, of black and white portraiture displayed in gallery spaces, and print journalism (books, and magazines). But it is worth noting that the extended agency of photographs can shift, depending on medium, from a momentary, regional realm to a worldwide standing discussion, through different forms of reprinting and representing.
How different would the viewers experience of this boy's suffering be, scrolling past a small version in a social media feed? Touching his face on a tablet?
Moral Obligation in Street Photography: Unperceived Suffering as Social Experience
Anthropologists may ask: what is the basis of a photographer's sense of moral obligation to take photos on streets?
Street photography concentrates on people and their behaviour in public, thereby also recording personal history: though without formal consent, and with the combination of spontaneity, outsider perspective, and private exploration. These subjects of circumstances are generally unaware – either stared at or ignored until they were documented. Street photography uses these collected narratives to define cultures or places, with no duty to serve a larger whole, and no limitation on how they reconstruct these places[ii].
Kleinman & Kleinman considered that photographers represent individual suffering as part of social experience, for others to access – whether these are extreme or ordinary forms of suffering. But as anthropologists, they caution that "there is no timeless or spaceless universal shape to suffering," (1996, p:2).
In Down and Out in Moscow, Miron Zownir photographed death, sin, and a harsh lived reality. Underlying the powerless state, the rampantly violent proliferation pushed Moscow to become a hotbed of criminal forces in the 1990s; "the most aggressive and dangerous city, … people were dying right there on the street".[iii] Such tension immediately changed Zownir's original mission: to document Moscow's nightlife with three-month project funding from a photographic committee.
Suffering is one of the existential grounds of human experience, and Kleinman & Kleinman suggest that moral witnessing also must involve a sensitivity to others, albeit with unspoken moral and political assumptions. Still functioning as a photographer, Zownir did not tend to query the government, or alter Moscow residents' condition – but instead chose to live briefly in this shadowed twilight zone, to experience the nightmare.
Individual into the Universal: Reflexive Appreciation against the Silent Oblivion
How can we perceive a stranger's suffering as universal? Here, a street boy's sophisticated body language is beyond verbal expressions: dressing in a suit over a horizontal striped turtleneck sweater, his hands are hidden in his pants pockets like a social youth. He looks indifferent to the surroundings and unmoved by the photographer. He is clothed, unlike many beggars, and yet he was banished to a community where no-one had a home.
This portrait reminded me of the 1994 film In the Heat of the Sun. The film is based on Chinese writer Wang Shuo's novel Wild Beast, which is set in Beijing during the Cultural Revolution, and tells how a teenage boy and his friends are free to roam the streets day and night in a period in which all the social and educational systems are extremely non-functional. Both protagonists are undergoing suffering – the film an example of the way their individual experiences can be abstracted and universalised, for the consumption of a wide variety of audiences. Yet this this also shows us how images and films can provide an insight into personal suffering that is usually invisible – although the harsh realities behind the lives they represent often go on unchanged.
The unwitting suffering of Zownir's street boy is entangled with the political unrest in Moscow. But as a photograph, it also exists apart from the historical context: "a professional transformation of social life […] a constructed form that ironically naturalised experience."[iv] 
The frame itself cannot communicate this context. Yet it can communicate something else – the universality of human feeling event amidst diverse and ethically incommensurable [v] societies. Perhaps this is the power of portraiture – indeed the seminal psychological research of Ekman, and others, has asserted that emotional expression on faces is universal [vi] – meaning that moods and feelings may at times transcend cultural limitations, an idea often grappled with in the anthropology of emotion. 
Conclusion: photography as a container of truth and imagination
Miron Zownir wrote in his poetry: When the earth returns with a thousand sunsets, the truth of the universal is darkness.[vii]
Photography blurs social facts, but seals emotions. Whether the boy would recognise the chaos, ignorance and madness that Zownir's book communicates, in his free childhood in post-collapse Moscow, cannot be known. Yet seeing this photo as a cultural artefact, we can recognise that both the photographer and the audience as complicit in reproducing and politicising fragmented histories in photography. The photograph becomes a container for these forms of imagination.
Several years later after this photo was taken, when Miron Zownir was back in Moscow for his upcoming exhibition, the city's exterior had been cleaned up. The silent responses of audiences standing in front of an enlarged version of this photograph, seemed at a vast remove from its original context. What meaning, what comfort, did it hold then? Yet the world still calls for images, as 'the mixture of moral failures and global commerce is here to stay' (Kleinman & Kleinman 1996: p. 7).
References:
[i] Kleinman, A. & Kleinman, J. (1996) 'The Appeal of experience; the dismay of images: cultural appropriations of suffering in our times', Daedalus. American Academy of Arts & Sciences, 125(1), pp. 1-23.
[ii] Levy, S. (2019) 'Street photography as a process' in Lens Culture Guide to Street Photography, pp.  8-12
[iii] Zownir, M. (2014) 'I was always an individualist', Berlin Interviews, by Katerina, http://berlininterviews.com/?p=1375.
[iv] Kleinman, A. & Kleinman, J. (1996) 'The Appeal of experience; the dismay of images: cultural appropriations of suffering in our times', Daedalus. American Academy of Arts & Sciences, 125(1), pp. 1-23.
[v] Fassin, D. (2009) 'Beyond good and evil?: Questioning the anthropological discomfort with morals.', Anthropological Theory. Sage, 8(4), pp. 333–344.
[vi] Ekman P, Friesen W (1976). Pictures of Facial Affect. Consulting Psychologists Press : Palo Alto.
[vii] Zownir, M. (2018) 'Black', Vision
I recently read Sociologist Timothy Recuber's (2016) book, Consuming Catastrophe: Mass Media in America's Decade of Disaster. It is a great book, and I loved it particularly for acknowledging that media is not just informational, but involves aesthetic and performative cues for emotional response. Recuber draws on case studies of 9/11, and Hurricane Katrina, among others. His writing is specific to the USA and acknowledges its scope as such.
As an Antipodean social anthropologist, I am struck by the need for a cross-cultural and de-centred lens on these topics. There is space for ethnographic studies that highlight the locally situated nature of disaster and disaster-response – the way the narratives, symbols, words and meanings that make sense of catastrophes around culturally grounded and particular,
Black Saturday: reviewing art on the anniversary of disaster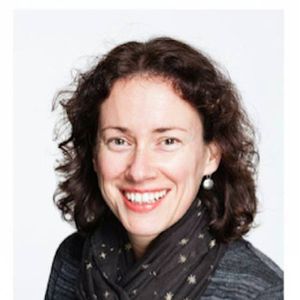 Last week I attended a talk by Dr. Grace Moore, called 'The Art of Recovery'. Before moving to Otago's English Department, Dr Moore worked with the ARC (Australian Research Council) Centre for Excellence for the History of Emotions, her research focussing on fire in Australian historical writing and art. But timing and location meant her response also engaged heavily with the devastating Victorian bushfires of 'Black Saturday', in 2009. On this 10-year anniversary of the event, she presented some pieces from a collection of art created by survivors.
Dr. Moore's work makes some fascinating comparisons between this, and 19th century European colonists' narratives and paintings of bushfire. As such she has been able to highlight some of the moral frameworks and social relationships (i.e. heroism, mateship) that have made sense of bushfires in a culturally-specific way. She notes also that there is a rich tradition of depicting fire among many indigenous Australian communities, which would beg deeper research.
The connection between Moore's talk and Recuber's book struck me, in that both addressed representations of disaster (and its aftermath), and also that both discussed the role of emotion and affect as they circulated through particular mediums of communication.
Emotion and trauma: inside, outside, on the page and screen
In Dr. Moore's talk at the Dunedin Public Art Gallery, art was framed as something used to 'confront' and 'work through' trauma. It is 'cathartic', and 'therapeutic.' The vested interest in such processes, after trauma, is not entirely individual. Amidst controversy about accountability and the inadequacies of long-term support, Grace noted the investment of local government in programmes that allow people to 'channel their emotions'.
I could also say a lot here, from an anthropological perspective, about the culturally-grounded metaphors of emotion that this all relies on, and in particular the hydraulic metaphors of emotion. These are central to psychodynamic frameworks that emphasise the destructive potential of un-expressed ('bottled up') emotions, and the moral and therapeutic values of sharing ('venting') emotion.[i]
I have also written about the distinction between 'channel' and 'vessel' metaphors of emotion.[ii] In this case I think it is the intersubjectivity of affect that the frequent appearance of 'channel' metaphors hint at. They highlight art as not only a personal process but a relational one, a channel for survivors to connect with other people who were not present, across what is often framed as an ineffable void of experience.
Alternatively perhaps the art itself is the vessel, the receptacle, which holds the emotion channelled into it. Indeed Moore noted that emotion and memories are "embedded" into the work. Regional exhibitions focussed on 'Recording and Collecting Black Saturday' and the longer-term efforts of DAX Centre to collect these works (and others by victims of broadly-defined 'trauma') could be analysed through this lens. It certainly opens up some interesting questions:
Do these paintings and sculptures represent the materiality of suffering?
What then, is the political or moral impetus to hold it and preserve it? To communicate it? To view, experience, or consume it?
There is considerable work still to be done examining the 'moral economy' of disaster communication: in mass media, and social media. Recuber's book includes some particularly interesting work on the 'digital archives' that formed around the 9/11 and to Hurricane Katrina. It occurs to me that these, and the exhibitions and collections Dr Moore on, can be seen as a deliberate (and 'high culture') institutionalisation of the spontaneous shrine that is increasingly a mark of postmodern collective grief.[iii]
Drawing close to the flame: Empathy and its limits
Recuber talks about the 'aura' disaster has; the 'haunting traces of the real' that it leaves (p16, 26, 90). Are these possible ways to understand the social practice of collecting and preserving 'trauma' art?
Recuber's idea of  'empathetic hedonism' also recalls itself here– "in which the desire to understand the suffering of others is pursued doggedly, through always necessarily unsatisfactorily." (p9).
Recuber notes particular kinds of 'stylized and idealized' empathy evoked by mass media coverage of disaster in the contemporary USA (p19). Once again I believe comparative attention to locally situated forms of empathetic engagement in other places would be beneficial. There are undoubtedly some differences, for example, between the capitalist performative merchandise Recuber describes around the Virginia UniTech Shooter, and the patterns of charity, volunteerism, and witnessing/spectatorship specific to Black Saturday.
Stories (including Dr Moore's own) of watching weather changes in nearby cities create what appears to me to be a distinctive, embodied, and locally-grounded experience of witnessing, mediated by the sight, smell, and taste of smoke.
In examining art made by children' affected by the Black Saturday bushfires, Moore also poignantly highlighted the way their experience was often mediated by windows – in cars, as they fled, or in schools where they lived with constant view of devastation after the event. Windows featuring in art are indicative of "intensity, shielding, seeing" she points out. This alludes to a bigger question in the communication of catastrophe –  the value (and risk) of seeing. Of empathy itself. The question of vicarious traumatisation.
In my own work with youth workers in Canterbury, after the Christchurch quake, metaphors not only of vessels and channels, but also of boundaries, were common in the stories of care, emotional labour, burnout and compassion fatigue I recorded.
Moore's talk, I noted, included art by one psychologist who counselled survivors of Black Saturday and framed her art around experiences of "emotion oozing red and sad". The 'contagion' model of emotion is heightened when it is extremely traumatic circumstances in question.
Sometimes keeping the channels, the windows, 'open' is experienced as dangerous, overwhelming, even when there appears to be a moral imperative to do so. Other times the desire to draw closer to disaster seems to overcome the distance that is safety. But all of these responses occur in situated local worlds – with their own history, their own geography, and their own socio-political contexts, as Recuber and Moore variously highlight.
In emphasising context and comparison, the anthropological lens has value here too. I am eager to see more work that 'grounds' disaster, and the communicative practices it generates, in this way.
Written by: Dr Susan Wardell
References: 
[i] Lutz, C., White, G.M., 1986. The Anthropology of Emotions. Annual Review of Anthropology 15, 405–436. https://doi.org/10.2307/2155767
[ii] Wardell, S., 2018. Living in the Tension: Care, Selfhood, and Wellbeing Among Faith-based Youth Workers. Carolina Academic Press.
[iii] Magry, P. & Sanchez-Carretero, C. (2007) 'Memorializing Traumatic Death', Anthropology Today, 23(3): 1–2.