At our Science Communication sessions in January  a number of you  commented that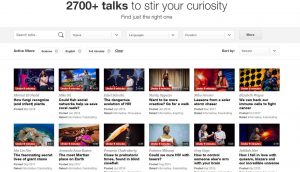 6 minutes wasn't long enough to get a science message across  to a public audience.
Here's a link to a series of 6 min TED science talks that might help convince you otherwise.
Don't forget also there are a number of posts in our blog archive that will help you prepare your talks,
e.g. March 7th 2017 : Engaging Hearts and Minds: Themes are Messages
April 21st 2017:   Welcome Everybody…Some Musings on Introductions
May 12th 2017:   Tell me what I want to hear,    to name just a few.
Simply go to the archives tab on the left and select the specific month.
For those of you working on films and science blog writing see what good examples  you can find in these science communication styles and we'll  put them up on a future post with any that we  come across.
Don't forget to check to  keep posting on Knowledge Forum!