I was in my first year at Glasgow University when the Voyager Space craft was launched.  1977. Then its mission was to explore the outer planets. Very few people believed  it would even get that far.
Today it's almost 19 billion km from home! Radio signals will take the best part of a day to get back us from there! How many near misses with asteroids, meteors and comets large and small has it had on its travels? What wonders it  must have `spied' – If only it had eyes.
http://www.bbc.co.uk/news/science-environment-24026153
Time then to remember  and pay tribute to  Kiwi  Bill Pickering – Sir William Hayward Pickering.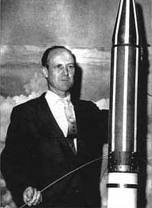 Like many OUASSA students he grew up in rural New Zealand- Havelock at top of South Island in Bill's case.   Educated at Wellington College he ended up in America as part of the `Jet Propulsion Laboratory (JPL)  at Pasedana California and  then onto  the  space programme in the 1950's
"From a choice of three NASA space programs, manned space flight, Earth satellites and exploration of the solar system, Pickering opted for the latter. He would take JPL where none had gone before, into deep space to carry out NASA's massive program for the exploration of the solar system and its planets"
"Accept the Light (of knowledge) and pass it on" was the motto of his  beloved Wellington College. Sounds like great advice for any aspiring modern scientist.
http://www.royalsociety.org.nz/publications/reports/yearbooks/year2004/obituaries/william-pickering/
Where are you now Voyager?  Seen anything even remotely as beautiful as earth?
http://www.youtube.com/watch?v=nwMpV3GPWAE
Watch and enjoy