We hear lots of reasons why students choose to come to study and live in our little city at the bottom of the world; our world class rankings and reputation, our friendly and welcoming atmosphere and our drop dead gorgeous environment.  Choosing to come to study at the University of Otago for the surf is not a reason we've come across before, but it is exactly what led Celine Clausen from Norway to our doorstep.
Surfing
Celine is a passionate surfer, so her criteria when looking to study abroad was to find a world class university in a city that also provided her with incredible surfing opportunities.  She found two options; Sydney or Dunedin, and she chose us, but she was completely unprepared for the reality of what she found when she arrived here.
Incredible environment
"I have been completely overwhelmed by the incredible lifestyle offered here and the natural beauty of the surrounding environment.  I knew there would be good waves but I had no idea that I would be paddling in the ocean alongside seals, sea-lions and penguins!"
Proximity
The close proximity of the university and Dunedin as a whole was also something she was unaware of.
"I live super close to campus and the city centre, and I'm surrounded by students and good times.  Only 15 minutes away there are beautiful beaches, nature and wildlife.  Everything is so close.  It's also easy to travel around the South Island from Dunedin and explore more of what New Zealand has to offer.
Kiwis are so friendly
The friendly student culture at Otago is another factor that has made Celine's time here an enjoyable one and she has found it easy to transition as an international student.
"Kiwis are the friendliest and most helpful people I've ever met and the University of Otago is no exception – I feel so welcome here.  Campus is beautiful and lots of fun – all the students live super close and students account for a large part of the population of Dunedin – internationals live beside locals – I can guarantee you'll have a blast!"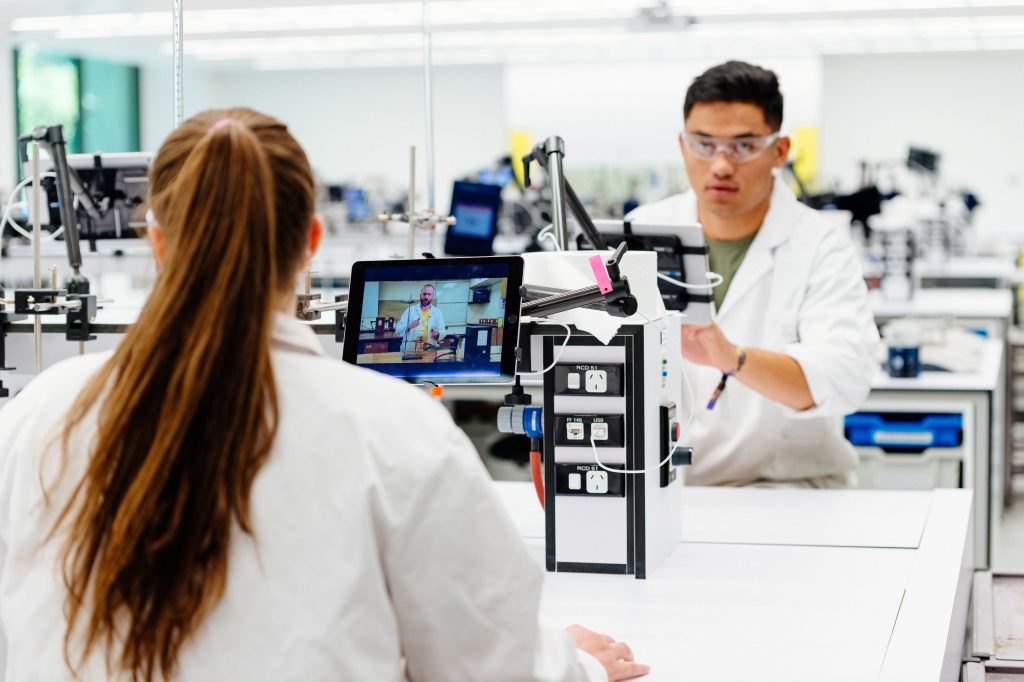 Class size
And it's not only the natural environment that has made an impact on her, the learning environment has encouraged Celine to delve further into her learning experience.
"Having smaller classes here at Otago makes me really feel like I belong and am a part of the class – it also makes it easier and less intimidating to ask questions and really get to know the lecturers."
And this relationship with students and lecturers alike has made Celine feel she is not just a number lost in the crowd.
"I have a really good relationship with my lecturers and I appreciate that they know my name and who I am.  I feel they all want me to perform to the very best of my abilities and that they are happy to teach me and share their knowledge."
We loved having you here Celine, and we hope that the memories and the friendships you made here will stay with you for a lifetime.  Thanks for the photos, your thoughts and keep living the dream of surfing your way around the world!
If you are an international student and you would like to know more about studying at Otago, following the enquiry link below.
Nicky Richardson is an International Marketing Coordinator at the University of Otago. With degrees in music and marketing, she is a recent graduate of Otago herself – she loves Otago so much she ended up getting a job here!