During 2019, Toitū is hosting a series of free lectures on the theme of Great Scots organised by Prof. Liam McIlvanney of the Centre for Irish and Scottish Studies. The lectures series kicks off at 2pm on Sunday 3 February with a talk by Prof. Murray Rae (Theology) on the Reverend Thomas Burns and his vision for the Otago colony.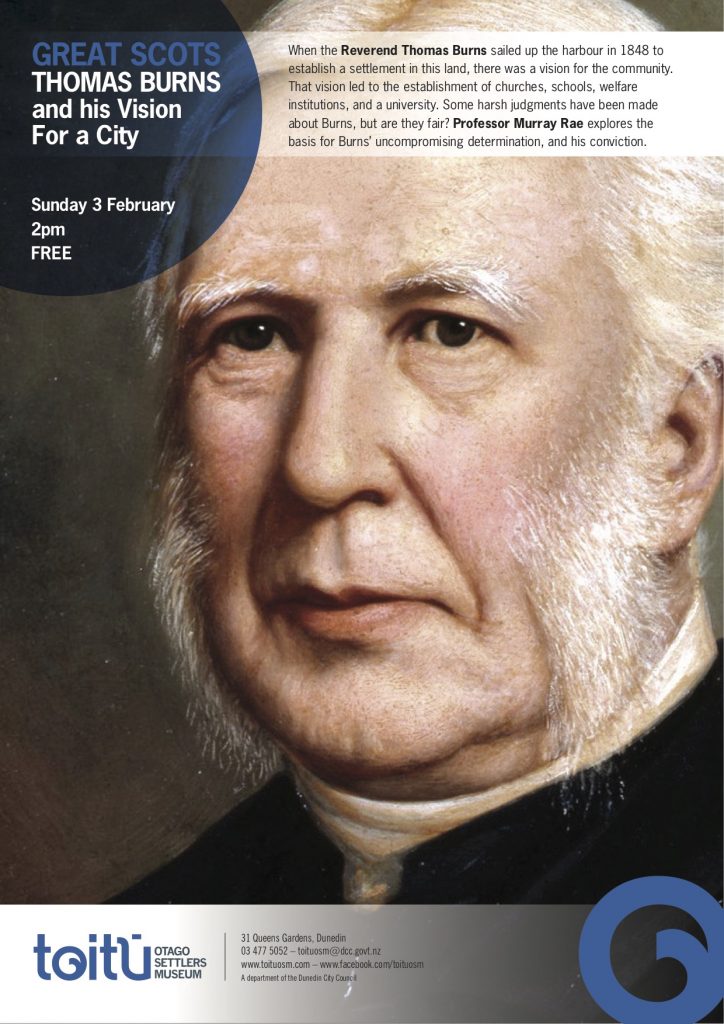 The first Global Dunedin programme at Toitū Otago Settlers Museum began with Centre Co-Director, Professor Tony Ballantyne, presenting on "The John Wickliffe, the Philip Laing and the Making of the Otago Colony".  Tony's lecture was wide-ranging, taking us from the initial landing of the Free Church settlers, and their interactions with Kāi Tahu, right through to the 50th anniversary, where the the debate centred on who truly deserved to be included into the category of "early" settler.
The Centre's Global Otago programme brings engaging speakers to Toitū, who can place Dunedin in a global context, whether in the past, present or future. This lecture was a resounding success, with more seats having to be brought in to accommodate the crowd.  Professor Charlotte Macdonald will be delivering the April lecture; details will be posted soon.