During 2019, Toitū is hosting a series of free lectures on the theme of Great Scots organised by Prof. Liam McIlvanney of the Centre for Irish and Scottish Studies. The lectures series kicks off at 2pm on Sunday 3 February with a talk by Prof. Murray Rae (Theology) on the Reverend Thomas Burns and his vision for the Otago colony.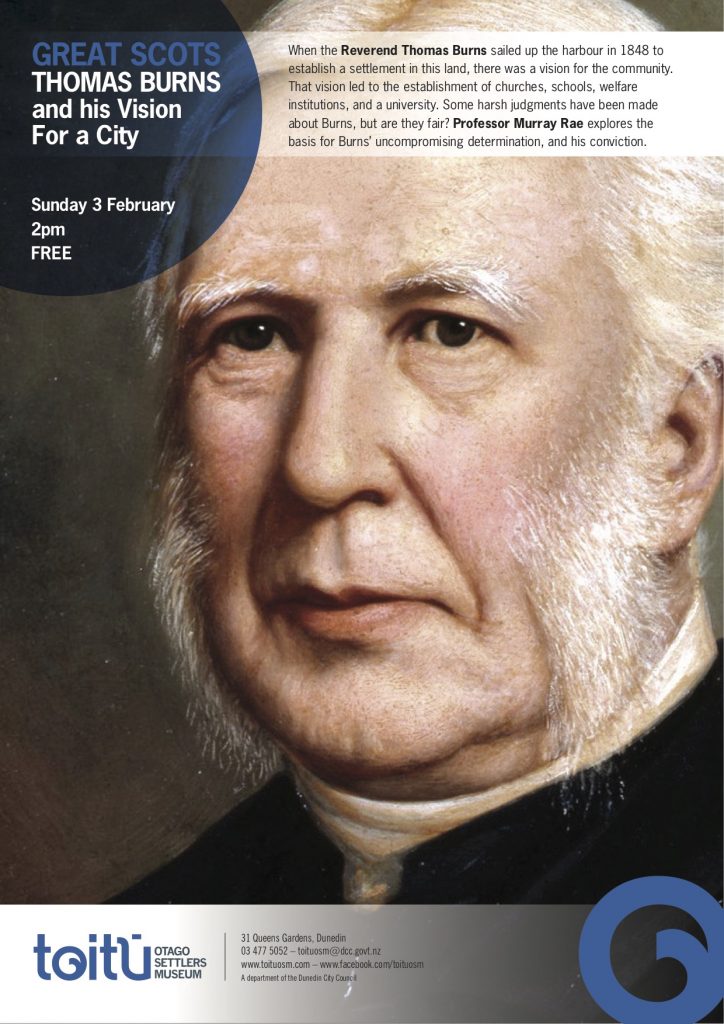 The first 'Global Dunedin' public lecture takes place on Sunday 12 April.
Join us at 2pm in the Auditorium at Toitū Otago Settlers Museum to hear Dr Graeme Downes – from the University's Department of Music and the renowned frontman of the Verlaines – talking about Dunedin music, particularly in light of the very successful Tally Ho! collaboration with the Southern Sinfonia.
Please come along!!
Followers of the Centre may be interested in attending a forthcoming public talk to be given by Dr. Lachy Paterson on 6 February at the Dunedin Public Art Gallery. Lachy will be discussing changing views of the Treaty of Waitangi, since 1840 and up to the present day. He will also reflect upon the Treaty's role in New Zealand society currently and in the future. The talk begins at 2pm. Read more about it here.