---
Climate and Energy Finance Group (CEFGroup) is pleased to announce that its working paper, In Holdings We Trust: Uncovering the ESG Fund Lemons, won the CFA ARX Asia Pacific Research Exchange Award at this year's New Zealand Finance Meeting (NZFM).
MORE ABOUT THE PAPER
The authors surveyed asset managers of global equity funds available to Australasian investors to understand how they integrate sustainable practices within the investment decision-making process. Then, the authors compared survey responses to portfolio holdings data to evaluate whether fund managers were as environmentally responsible as they claimed to be. Some highlights:
Responsible investing was primarily driven by performance and fund flow focused value, rather than ethical values.
Climate change was the most important ESG sub-theme, followed by corporate behaviour. Interestingly, funds that placed higher importance on climate change, on average, had higher portfolio carbon intensity.
Lack of understanding of portfolio carbon intensities among fund managers: Only about half of survey respondents were able to provide portfolio-level Scope 1 & 2 emissions intensity. For those that did, there was large underreporting of emissions by some funds.
Natural capital (including biodiversity) was given low priority by managers.
Portfolio carbon intensity was significantly higher for respondents that were members of a climate initiative, and not significantly different for those that prioritised climate change themes or engaged in a decarbonisation strategy. Results were not explained by engagement or active engagement.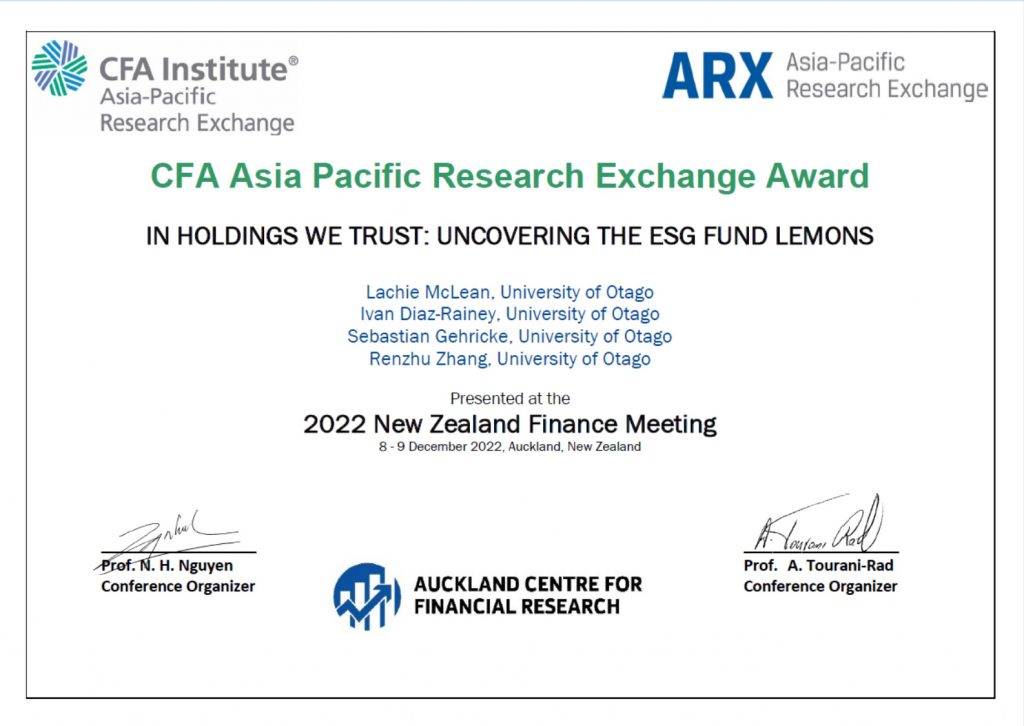 ---