Sara Walton
Associate Professor Sara Walton teaches in the area of business, sustainability and the natural environment in the Department of Management . Her research has included analysis of triple bottom line (TBL) company reporting, ecopreneurial businesses in New Zealand, business responses to climate change and natural resource based conflicts. Sara is also leading the "Business and Energy" work stream in the Energy Cultures project studying energy use and efficiency potential in small-medium enterprises.
Sara was annoyed with the lack of vision and emphasis being put into what can only be described as a resource constrained future and wanted to do something about it. Using the notion of 'wicked problems' she enjoys delving into big picture thinking to challenge mainstream short term instrumentalism.
---
Paula O'Kane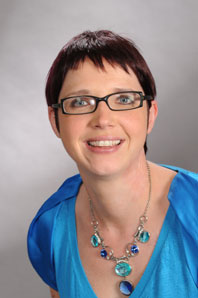 Dr Paula O'Kane lectures in the area of organisational behaviour and occupational psychology in the Department of Management. Paula holds a PhD from the University of Ulster, Northern Ireland, which explored the role of technology in organisational communication. Since then Paula has extended this field of research into the realm social media as a communication tool, and its implications for Human Resource Management practice. Paula also researches in the areas of strategy and training transfer.
Her interest in the Future of Work project is predicated by the role technology will play in changing work patterns in the future.
---
Diane Ruwhiu
Dr Diane Ruwhiu lectures in the area of operations management in the Department of Management. Her research focuses on understanding the dynamics of the Maori economy and in particular on the forms of Māori enterprise that operate therein. Diane is currently leading two projects: First, introducing Māori content into business education curriculum and the second examining the critical success factors of Maori Small-medium sized enterprises in the Southern region.
Diane was drawn to this project because intergenerational dynamics are at the heart of the Māori economy and the way Māori think about and articulate the future of work, she believes, will contribute to the building of sustainable and resilient work places.
---