---
For more than a decade, wealthy nations have rejected official discussions on what is referred to as loss and damage, the term used to describe rich nations paying out funds to help poor countries cope with the consequences of global warming for which they bear little blame.
COP27 is a turning point. For the first time, the issue of 'loss and damage' has finally made it onto the official agenda and become one of the dominant themes at the annual climate conference.
CEFGroup's Director, Professor Ivan Diaz-Rainey, commented on COP27 'loss and damage' financing discussion. Ivan said that the economic damages was huge in just the past decade alone, and expected developed countries to push for funding to come from, and be administered by, a number of different sources including the private sector. Ivan said time will tell whether promises by rich countries actually eventuate.
For more information, visit: RNZ – COP27: Time for Rich Countries to Pay Poorer Ones for Years of Climate Damage – Expert and Rich Countries Agree to Discuss Climate Compensation for Poor.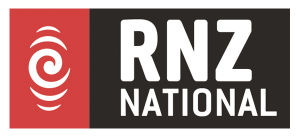 ---