Genetics Otago is very grateful to all of our sponsors and supporters. Without their support, we would not be able to host the events we do.
---
Sponsors
If you are interested in becoming a sponsor of our events please get in touch to view our sponsorship prospectus and discuss options.
2023 Sponsors
We are also grateful for the support of a Division of Health Sciences Impact and Engagement Award which was put towards Ira Rangahau 2023.
---
Past Sponsors
2022
2021
2020
2019
---
Donations
If you are interested in making a donation to our organisation, to support our events and outreach initiatives you can do so here.
Genetics on the GO Kits
While these kits will remain free for schools in need, we ask that you please consider a donation of whatever your school can afford to help in the continued development and upkeep of these ever-popular kits. We also accept donations from members of the public or organisations who have an interest in helping to educate our next generation of scientists!
Each kit costs us $50 – $120, depending on class size and location and in 2021 our resources were used by ~1400 students from Invercargill to Whangarēi.
You can donate by simply visiting our donation page.
---
Claire Aldrich Legacy
The Aldrich Family have started 'The Claire Aldrich Legacy' with a donation in her name. The fund will be used to grow our outreach efforts, helping to educate the next generations of budding scientists about the importance of genetic research. The fund will have a particular focus on rare disease genetics and the impact these diseases have on people's lives.
"My wish for the Claire Aldrich Legacy is to help inspire the young minds of New Zealand. The leaders of tomorrow. In our high school years, we are still finding ourselves. I want students to know that they can make a real difference in the world. They can make life-changing discoveries. If I can share Claire's story, maybe, just maybe, it might plant that seed that could one day grow into ground-breaking findings." – Sally Aldrich, Claire's Mother.
You can read more about Claire's story and about The Claire Aldrich Legacy in the Washington Post.
Donations to the fund are being accepted through the University of Otago Donations page here.
---
Ambassadors
These individuals have demonstrated sustained passion and commitment to genetics through their activities associated with Genetics Otago. They are less likely to be strongly embedded within GO as a researcher, and so their efforts are especially valued by Genetics Otago.
GO Ambassadors will be decided by the Genetics Otago Advisory Board. There is no specific length of term for an Ambassadorship, with the association ending only through mutual agreement.
Current Ambassadors
Sally Crouch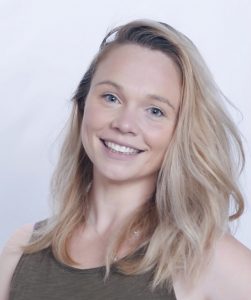 Sally has recently moved to Dunedin, with her husband and three young children, from Virginia in the USA to pursue her dream of becoming a doctor. Originally from Melbourne, Sally has endured a heartbreaking loss that no parent should ever have to face – the passing of her daughter, Claire, due to an unknown, rare genetic disease. While the pain of this tragedy will forever weigh heavily on Sally, it has ignited a passion to educate others about the gaps in knowledge in the field of rare disease.
Determined to make a difference, Sally and her husband Jeff, have established the Claire Aldrich Legacy Fund through Genetics Otago. This fund serves as a meaningful tribute to their beloved daughter, keeping her memory alive while simultaneously raising awareness and educating high school students nationwide about genetics and rare diseases. Sally hopes this initiative will inspire the upcoming generation of bright minds, empowering them as medical professionals and researchers to bridge the knowledge gaps.
Sally is a strong, passionate and charismatic woman who strives to transform her own tragedy into a catalyst for change, making an indelible impact on the lives of families affected by rare diseases and fostering a generation of innovative minds determined to provide answers and hope.
If you would like to hear more about Sally or how she can support you or your event, please get in touch.
---