---
3rd CEFGroup Climate Finance Symposium
---
DATES: Thursday 24th November – Friday 25th November 2022
HYBRID EVENT:
Online (via Zoom) or In-Person (at Otago Business School, Dunedin, NZ)
---
There has been a growing appetite for green finance in the entire financial system. Organisations around the world are shifting quickly to incorporate sustainable practices across all of their investments, services and strategies, driving benefits for society as a whole.
The Climate and Energy Finance Group (CEFGroup) welcomes submissions of papers for its third academic climate finance symposium. We welcome papers in all areas of climate finance, sustainable finance, energy finance, carbon finance, ESG investing/reporting etc.
We intend to divide the symposium into two broad tracks. Day one will have a focus on climate finance and related innovative methodologies (GIS modelling, simulation, stress testing, machine learning etc.) and policy implications. Day two will focus more on conventional empirical and theoretical papers in sustainable finance.
Download the Symposium Schedule:
Most of our symposium recordings are now publicly available via the CEFGroup YouTube channel:
KEYNOTE SPEAKERS
| Picture | Name | Position | Country | Topic |
| --- | --- | --- | --- | --- |
| | Jacquelyn Humphrey | Associate Professor in Finance, The University of Queensland | Australia | Interdisciplinary Collaboration in Sustainable Finance |
| | Tae Yong Jung | Professor at the Graduate School of International Studies (GSIS), Yonsei University | South Korea | A Short Summary of Investments and Finance Chapter of the IPCC AR6 (WG 3) |
| | Kerstin Lopatta | Chair Professor in Financial Accounting, Auditing & Sustainability, University of Hamburg | Germany | European Sustainability Reporting Standards – Current Developments |
| | Martien Lubberink | Associate Professor in Accounting and Capital, Victoria University of Wellington | New Zealand | Climate Change Funding: The Role of Banks and Central Banks |
| | | Senior Lecturer in Accounting, University of Otago | New Zealand | Past Developments, Current Trends & Future Challenges of Sustainability Accounting and Reporting |
| | Ulrich Volz | Professor in Economics and Founding Director of the SOAS Centre for Sustainable Finance, SOAS University of London | United Kingdom | Central Banking in the Anthropocene |
The event is FREE for online participants.
For those attending in person that are non-Otago staff, a $50 per day catering fee applies. This fee does not apply to PhD students. We can help arrange accommodation at one of the university's residential colleges.
SYMPOSIUM VENUE
Lecture Room 1.17
Otago Business School
60 Clyde Street, Dunedin 9016
New Zealand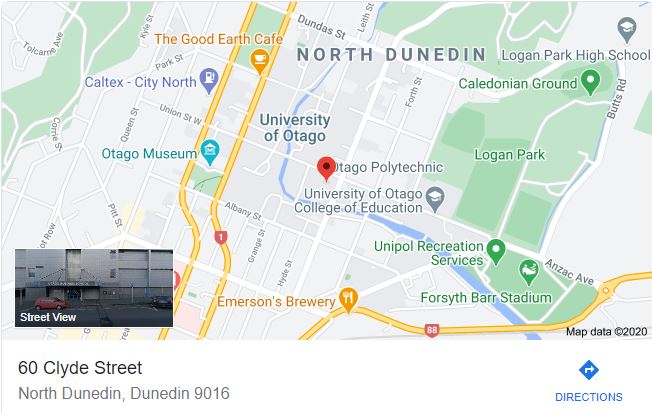 ---
CALL FOR PAPERS
---
IMPORTANT DATES
Submission Deadline: Monday, 3rd October 2022
Notification of Acceptance (Latest): Friday, 21st October 2022
Registration & Payment Deadline: TBC
PAPER SUBMISSION
Submit Full Paper to CEFGroup@otago.ac.nz by Monday 3rd October 2022. Making clear:
Whether you are a student

Identify yourself as either

A virtual attendee – please let us know what time zone you are in
Contact Email: CEFGroup@otago.ac.nz
ASSOCIATED JOURNAL
AREAS OF SPECIAL INTEREST
| Areas of Special Interest | Areas of Special Interest |
| --- | --- |
| Application of machine learning to energy and climate finance | Financing renewable energy and electrification of transport |
| Biodiversity and blue (ocean) finance | Green, transition, catastrophe and SDG bonds |
| Blended finance to meet SDG goals | Greening public finances (e.g. 2022 green budget in France) |
| Carbon pricing and carbon markets | Green taxonomies |
| Climate risk in the banking and insurance sectors | Greenwashing analyses and critiques |
| Climate-related financial risk measurement, including stress testing methods and scenario analyses | Impact investing |
| Climate-related engagement (shareholder resolutions and litigation) | Innovative forward-looking methods in sustainable finance |
| Climate change and property values | Net-zero portfolio management |
| Electricity markets | Spatial finance (GIS, remote sensing etc.) application to sustainable finance |
| ESG investing | Stranded assets risk |
| Estimates of climate financing need at the firm, country and regional levels | Sustainable finance education |
| Financial innovations to enable green finance | Surveys related to sustainable finance |
| Financing energy efficiency investments (e.g. passive houses and deep retrofits) | TCFD reporting and climate disclosures |
Download the 3rd CEFGroup Climate Finance Symposium Call for Papers
ORGANISING COMMITTEE: Associate Prof. Ivan Diaz-Rainey, Dr. Duminda Kuruppuarachchi, Dr. Quyen Nguyen, Dr. Renzhu Zhang
---