---
1st CEFGroup Climate Finance Symposium
---
Date: 3rd – 4th December 2020
Hybrid Event: Online for non-NZ residents and at Otago Business School, Dunedin, for NZ residents
---
Sustainable finance and managing climate risk are becoming two of the most important issues facing investors and financial regulators. The IPCC notes that limiting global warming to 1.5°C requires annual average investment of around US$ 2.4 trillion. Climate risks to the financial system are profound and can be understood through Mark Carney's taxonomy of physical, transition and liability risks.
The Climate and Energy Finance Group (CEFGroup) welcomes submissions of papers for its inaugural academic climate finance symposium. We welcome papers in all areas of climate, sustainable, energy and carbon finance.
Symposium Tracks
We intend to divide the symposium into four broad tracks. Day one will have a policy and Asia-Pacific orientation, where we welcome less technical policy oriented research. Day two will focus more on conventional empirical and theoretical finance papers, as well as innovative quantitative approaches (GIS modelling, simulation, stress testing, linking climate and financial modes etc.).
Day 1 – Climate Policy journal (CPj) Special Issue/2nd GRASFI Workshop on Climate Finance in Asia and Australasia [see for more details separate call]

Day 1 – A track dedicated to climate and sustainable finance in New Zealand

Day 2 – Climate risk in financial institutions

Day 2 – Papers on ESG, climate, sustainable, energy and carbon finance
Keynote Speaker
Download the Symposium Schedule.
Registration Fees
The event is free for online participants.
For those attending in person that are non-Otago staff a $50 per day catering fee applies. This fee does not apply to PhD students. We can also arrange accommodation at one of the universities residential colleges.
Symposium Venue
Room: 1.17
Otago Business School
60 Clyde Street, Dunedin 9016
New Zealand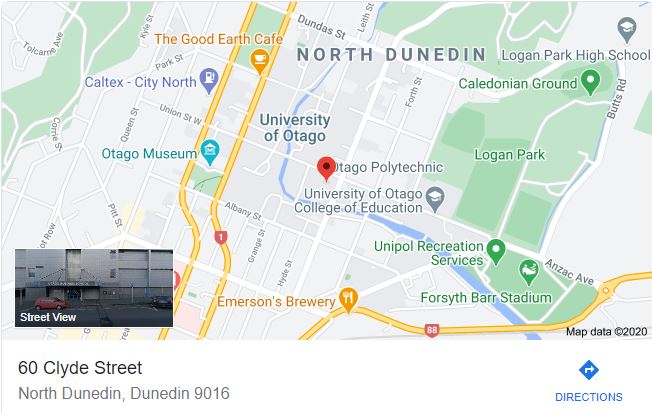 ---
Call for Papers
---
Important Dates
Submission Deadline: Friday, 23rd October, 2020
Notification of Acceptance (Latest): Friday, 6th Nov, 2020
Registration & Payment Deadline: TBC
Paper Submission
Submit Full Paper to CEFGroupevents@otago.ac.nz by 23rd October, 2020 making clear
Whether you are submitting to the CPj SI/GRASFI Workshop on Climate Finance in Asia and Australasia

Whether you are a student

Identify yourself as either

Non-NZ resident – please let us know what time zone you are in

NZ residents – please let us know if you intend to attend in person
Contact Email: CEFGroupevents@otago.ac.nz
Organizing Committee: Associate Professor Ivan Diaz-Rainey, Dr. Helen Roberts, Dr. Sebastian Gehricke, Ling Liao, Iftekhar Ahmed
---